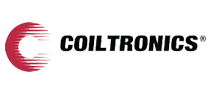 The Coiltronics MPI4040 Series of Miniature Power Inductors has been expanded.
Effective May 18th, 2012 Cooper Bussmann extended and revised the MPI4040 Series of Miniature Power Inductors.

Line Extension*:
1. 9 additional values (part numbers) in the original 1.2, 1.5, and 1.8mm heights
2. Added a 2mm height option with 11 additional part numbers

Product Revisions**:
1. Improved Isat and Irms electrical characteristics
2. Changed DCR and OCL tolerance from ±15% to ±20%
3. Changed part marking designations

For technical information on the MPI4040 Series, see Data Sheet # 4086 at https://www.eaton.com


Cooper Bussmann is committed to providing all customers with high quality products and services. If further information is required regarding this Product Change Notice, please contact your Catalyst Sales representative. We thank you for your continued support of Cooper Bussmann and the Coiltronics brand of magnetics.